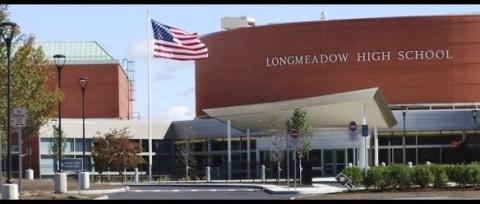 Network Allows School System to Invest in New Technology; Leads to Tax Savings, Improved Learning Opportunities, Streamlined Administration
The newly built Longmeadow High School was one of the first Community Anchor Institutions (CAIs) to connect to the MassBroadband123 network, delivering enhanced access to fiber-optic broadband internet to the 1000 students and 100 teachers on staff. While internet connectivity existed previously at the High School, the new connection to fiber-optic broadband allowed district administrators to make critical decisions and investments which increased internet capacity for teachers and students, improved access to cutting edge learning technologies, and allowed for access to new 'cloud-based' tools that were previously unavailable.
Lowered monthly fees will allow the district to pay back the $500,000 investment they made in technology upgrades at the schools within five years, a much shorter timeframe than with other infrastructure projects. By using the savings to invest in new technology, the school saves the Town of Longmeadow money in the long run.
Longmeadow's IT Director, Kevin Warenda, also notes the opportunity the MassBroadband network offers for large and small school districts. As an active member of an association of Western Mass IT Directors, Warenda highlights the opportunities that fiber-optic broadband offers not only to increase connectivity for students and staff, but to also utilize more cloud-based applications, such as Google Apps for Education, an investment which can help districts increase administrative efficiency and drive cost savings in IT budgets.
Longmeadow Superintendent Marie Doyle on the Day to Day Impact of MassBroadband 123
"Our extended broadband capacity means that all teachers may now access the Internet at the same time. Prior to this expansion …teachers were unable to count on technology, especially video streaming, to work during a lesson if it was needed during high peak times. There were occasions where the connection was so slow due to high usage that even sending an email was a struggle. Now teachers do not have to hesitate when they want to use technology in their daily lessons because they know that we have the broadband capacity to meet all of our needs."
Interested in how your institution can connect to MassBroadband 123 and gain the benefits of 21st Century broadband? 
Contact broadband@masstech.org for further information.