Take our survey to help us understand your barriers to internet access, affordability, and adoption.
Overview
Massachusetts Broadband Institute (MBI) is committed to bring affordable, reliable high-speed internet to every home in the Commonwealth.
The need for broadband in the 21st century is often compared to the need for electricity or phone service in previous centuries. Connectivity is a foundational pillar of a competitive economy. Broadband and Digital Inclusion are essential to fully participate in today's society and critically important for our future prosperity. Achieving Internet for All will empower everyone in the Commonwealth to fully engage in their communities and realize their full potential.
We want to hear your voices as we shape the State Digital Equity Plan and 5-year Strategic Broadband Action Plan.
Frequently Asked Questions                     Affordable Connectivity Program (ACP)
We Want to Hear From You!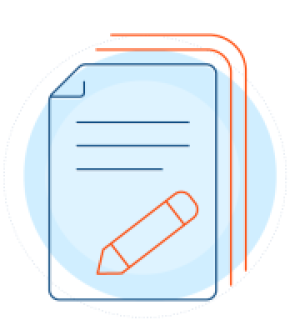 Massachusetts Statewide Digital Equity Survey
Help us understand your barriers to internet access, affordability, and adoption to help close the digital divide. This survey is completely anonymous and should be completed by one individual per household.
Take Survey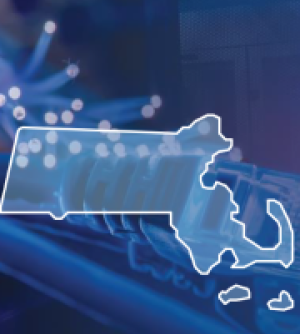 Massachusetts Digital Equity Asset Map
Do you know of a digital equity program in MA? Add it to our asset map and help us gather data on the digital equity programs and services being offered by Massachusetts organizations, coalitions, agencies and practitioners!
Add to the map!
Email Us

Share your feedback on these important topics with us.
Click Here
Internet for All Listening Tour
On June 13, 2023, the MBI announced the Internet for All Listening Tour, a series of regional meetings and focus groups that will inform the development of federal funding plans that will help Massachusetts access broadband and digital equity funding from the federal Bipartisan Infrastructure Law. The listening sessions, which will start in September, are an opportunity for the public to share their experiences, ideas, and vision for a connected Massachusetts, tackling key questions around internet access, adoption, affordability, digital skills training, and device availability. In addition, focus groups will gather input directly from covered populations and underrepresented communities identified by the federal programs. Join us as we kick-off our state listening tour by attending one of the upcoming sessions listed below.
Events

*Please note that all dates, times, and locations are all subject to change.
Date
Title
Location
Details
Downloadable Assets
June 13th, 2023
Broadband & Digital Equity Summit
Union Station - Worcester, MA
September 7, 2023
Southeast Region Listening Session
Boys & Girls Clubs of Metro South, Brockton Clubhouse
*Satellite locations: Dartmouth and Plymouth
Event recap
September 13, 2023
The Berkshires Region
Listening Session
The Common Room at
Zion Lutheran Church
74 First Street
Pittsfield, MA 01201 
*Satellite locations: North Adams and Lenox
Event recap
September 14, 2023
The Valley Region Listening Session
Holyoke Community College
MGM Culinary Arts Institute
164 Race Street
Holyoke, MA 01040
*Satellite locations: Northampton and Monson
Event recap
September 20, 2023
Northeast Region
Listening Session
United Teen Equality Center (UTEC)
35 Warren Street
Lowell, MA 01852
*Satellite locations: South Hamilton and Saugus
Event Recap
September 26, 2023
Berkshires Virtual Listening Session 
Zoom Webinar
 

September 28, 2023

Cape & Islands Region Listening Session
Barnstable Town Hall
367 Main Street
Hyannis, MA 02601
*Satellite location: Oak Bluffs (Martha's Vineyard) and Bourne (Buzzards Bay)
Event Recap
September 30, 2023 
 
Greater Boston Region Listening Session
East Boston Branch of the Boston Public Library 
365 Bremen Street
East Boston, MA 02128
*Satellite location: Canton
 
Tuesday, October 3, 2023 5:00 - 7:00 p.m.
Rural Community Listening Session

John W. Olver Transit Center
12 Olive Street,
1st Floor Meeting Room
Greenfield, MA, 01301

Register Here!
Communications Materials (Graphics)

Communications Materials (PDFs)
Thursday, October 5, 2023 6:00 - 7:30 p.m.
Central Massachusetts Region Listening Session
Zoom Webinar
Register Here!
Communications Materials (Graphics)

Communications Materials (PDFs)
Event Highlights from the Road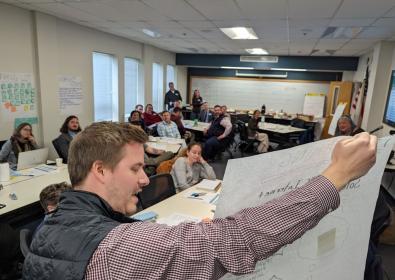 October 2022 - Regional Planning Agencies Training